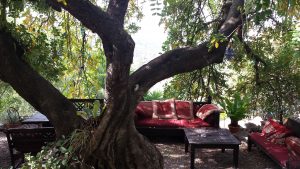 Every time we visit the glorious Finca el Cerrillo we have an amazing week… Different groups bring different experiences and since we always tackle different writing topics, no week is ever the same.
This week the weather was on our side. Warm sunny days meant that we were able to have lunch outside on the terrace and our afternoon feedback session siting on the 'Palm Deck.' On our day off midweek, several of us walked the short distance to the nearest village of Archez for lunch; others tried a more challenging walk and a few of the group stayed at the finca to write and make the most of some me-time.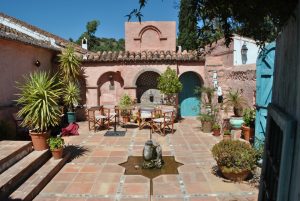 In the morning sessions we covered the writing of flash fiction and short stories (good practice for the tandem story later in the week), sensory overload (taking in autobiography and descriptive writing),  the significance of objects and bringing variations into our writing. We also looked at novel beginnings using books plucked at random from the finca's library.
Patricia was kind enough to provide a stimulating watercolour for beginners activity one afternoon and Elaine organised a fun evening quiz. We had music and dancing for Louise's birthday and a hilarious singalong run by Rosemary. On the final night Gordon did his usual 'desert island discs' night.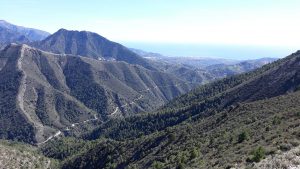 This was another special group with writers of all genres and experiences; everyone combining into a dynamic whole in order to make the week an entertaining and fulfilling one. Yes, it was definitely a writing holiday to remember…