It's eight years since I visited Burma to research Return to Mandalay and it was an amazing experience.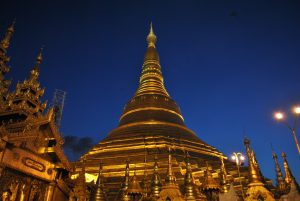 We began the trip in Yangon. At 6.30 a.m. it was already so hot that the Burmese were using umbrellas as sunshades. First up was the Shwedagon Pagoda – it's immense and beautiful; it also has an air of spirituality unlike anything I've ever seen; truly awe-inspiring.
Architecturally, Yangon has retained much of its colonial history; it's poignant to observe the differences in the Burmese living conditions, both now and then.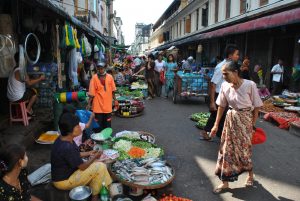 The lively street markets haven't changed hugely since that time; the flavours and aromas of woodsmoke and sweet frying oil, of incense and the smell of the sewers running just below the broken pavings, all remain… In Return to Mandalay, Lawrence meets Maya in one of these markets. So far, so romantic..?
Lawrence would have stayed at one of the colonial buildings on the waterfront, probably the Strand Hotel where my late father-in-law Peter Innes stayed in the 1930s. Peter worked in Burma in the logging industry and served with the Chindits during the second world war. His wife Hazel kept a lot of excellent source material, especially records from his company, Steele Brothers, books about Burma such as Helen of Burma by Helen Rodriguez, which gave me valuable information about nursing and hospitals during the war in Northern Burma, and photographs – pretty much gold dust for a writer.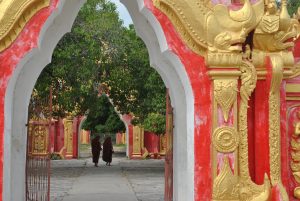 From Yangon we took an internal flight on a tiny and fragile plane to Mandalay and went by road to Maymyo where Lawrence would have stayed at a colonial 'chummery,' now a guesthouse, and where Maya's family had a weekend home. Maymyo is ridiculously British… Anyone visiting Burma should read George Orwell's 'Burmese Days' for sure.
On which note, the Royal Palace and Cultural Museum in Mandalay provide important information about the final Burmese dynasty when Queen Supayalat and King Thibaw were ousted by the British and all their riches 'confiscated'. If you're British, it's not something to be proud of sadly.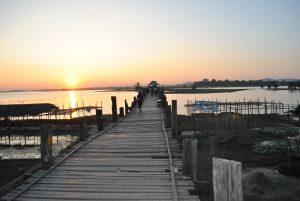 We also walked along the famous U Bein bridge – it's thought to be the longest and oldest teak bridge in the world and it's quite something.
It was in Mandalay that I experienced my first earthquake…. We spent the night in the foyer of the rickety hostel we were staying in. It was as scary as it sounds but miraculously we and even the hostel survived.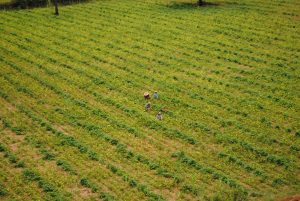 Inwa was like going back in time – there's no motorised traffic; everyone travels by horse and cart or bicycle. It must have been a bit like that for Lawrence in the 1930s, though there wouldn't have been so many children trying to sell crayoned fans and melon-seed bracelets!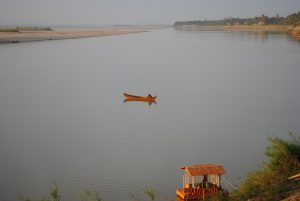 Finally, we travelled for ten hours by boat along the Irriwaddy River to Bagan, home to thousands of temples.
On a practical note, when we visited Burma, I was advised not to write openly in my notebook, as this could be seen as a politically threatening act, and also not to declare my occupation as 'writer' on my entrance visa. This meant storing thoughts and observations until I could write them down in the safety and privacy of our room at the end of the day. I still did a lot of writing though – turns out it flows more easily when it's not allowed…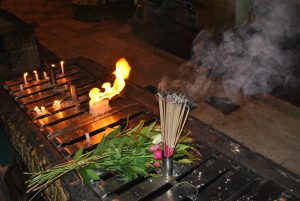 Return to Mandalay is only very loosely based on Peter Innes's story. I also talked to Bill Johnson one of my creative writing students from Alston Hall, Preston, who had served in the second world war in Burma and who had a lot of stories to tell. And I read the memoirs of the late John Sams, father of our friend Mervyn, who fought with the Ghurkas there. Sadly, all of these men are now deceased but hopefully their stories live on to some small degree, in this fictional world.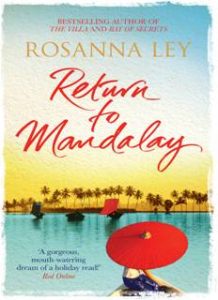 https://amzn.to/3auCd4l