Where has the time gone? It's the last day of June and I just realised that not only did I miss posting here in May, but I also almost missed posting in June. I always have the same reason: I was immersed in a book – writing that is, not reading… In this case I was deep into the writing of my next book The Orange Grove which is to be published in 2021. But that's not all…
So here's a quick run-down of my June news: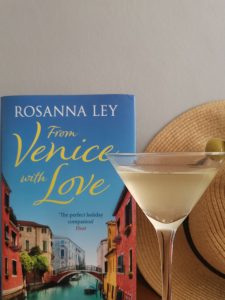 My new novel has been published in paperback! From Venice with Love hit the shops on 25th June and here it is with a delicious cocktail…
From Venice was also chosen for a Kindle promotion during June, which meant there was a lot of media work to do. There was so much support – it was wonderful and the book has done well in the Kindle charts.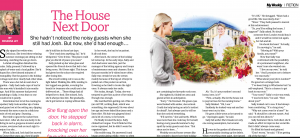 I wrote a few short stories for Hello, Woman & Home and My Weekly. Here's a peek…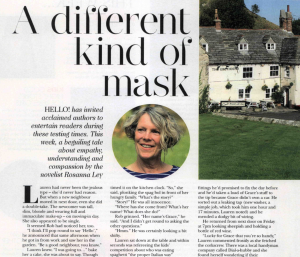 Also, I've been writing some features about our writing holiday for Booktrail as you can read here: https://bit.ly/2ZtGzV8
And for My Weekly. I've done a feature for The Lady and interviews with some lovely BookBloggers such as Jill's Book Café https://bit.ly/2BmaA1d. And the lovely Rebecca at https://bit.ly/2Byu6aL
I had a great chat with fab author Isabelle Broom whose latest book is called Hello Again. And here we are… https://bit.ly/38nGRAI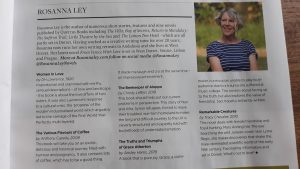 I also chose my five favourite 'lockdown reading' books for Dorset magazine.
I recorded two excerpts from From Venice for Booktrail and My Weekly on my balcony in the sunshine complete with birdsong… https://bit.ly/2BVv00W
So as you can see, I haven't been twiddling my thumbs. See you in July!