BOOKS
The Forever Garden
Published by Quercus in March 2023 (HB) and August 2023 (PB)
A story of love, loss and new beginnings set in Dorset and southern Italy.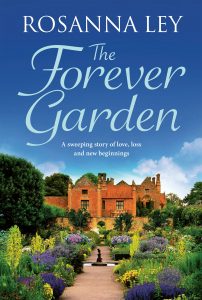 Amid the sun-soaked hills of southern Italy lies the Romano family olive grove, where Lara lives with her daughter Rose and her granddaughter Bea.
Lara has spent a lifetime trying to forget the traumatic events that led to her desperate escape from Dorset seventy years ago. But when she sees Bea – a passionate horticulturalist most at home in nature – being swept off her feet by Matteo, a handsome and charismatic restaurateur, Lara fears her granddaughter is in danger of making the same mistake as Lara did all those years ago.
Remembering a promise she once made, Lara asks Bea to travel to Dorset to restore her family's long-lost garden. Bea is torn. She would love to find out more about the mystery of her beloved grandmother's past. But if she leaves Italy, will Matteo wait for her? And when she arrives at the house in Dorset – what will she find?
Meanwhile back in Italy, an old flame from Rose's past reappears, threatening to expose a secret that could tear the heart out of the Romano family for good.
The Orange Grove
published by Quercus in March 2021 (HB) and June 2021 (PB)
A story of past love and family secrets…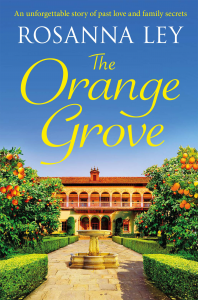 Holly loves making marmalade. Now she has a chance to leave her stressful city job and pursue her dream – of returning to the Dorset landscape of her childhood to open Bitter Orange, a shop celebrating the fruit that first inspired her.
Holly's mother Ella has always loved Seville. So why is she reluctant to go back there with Holly to source products for the shop? What is she frightened of – and does it have anything to do with the old Spanish recipe for Seville orange and almond cake that Ella keeps hidden from her family?
In Seville, where she was once forced to make the hardest decision of her life, Ella must finally face up to the past, while Holly meets someone who poses a threat to all her plans. Seville is a city full of sunshine and oranges.
Seville is a city full of sunshine and oranges. But it can also be bittersweet. Will love survive the secrets of the orange grove?
From Venice with Love
(published by Quercus, March 2020 HB and June 2020 PB)
Emmy's letters take Joanna to the most romantic place of all…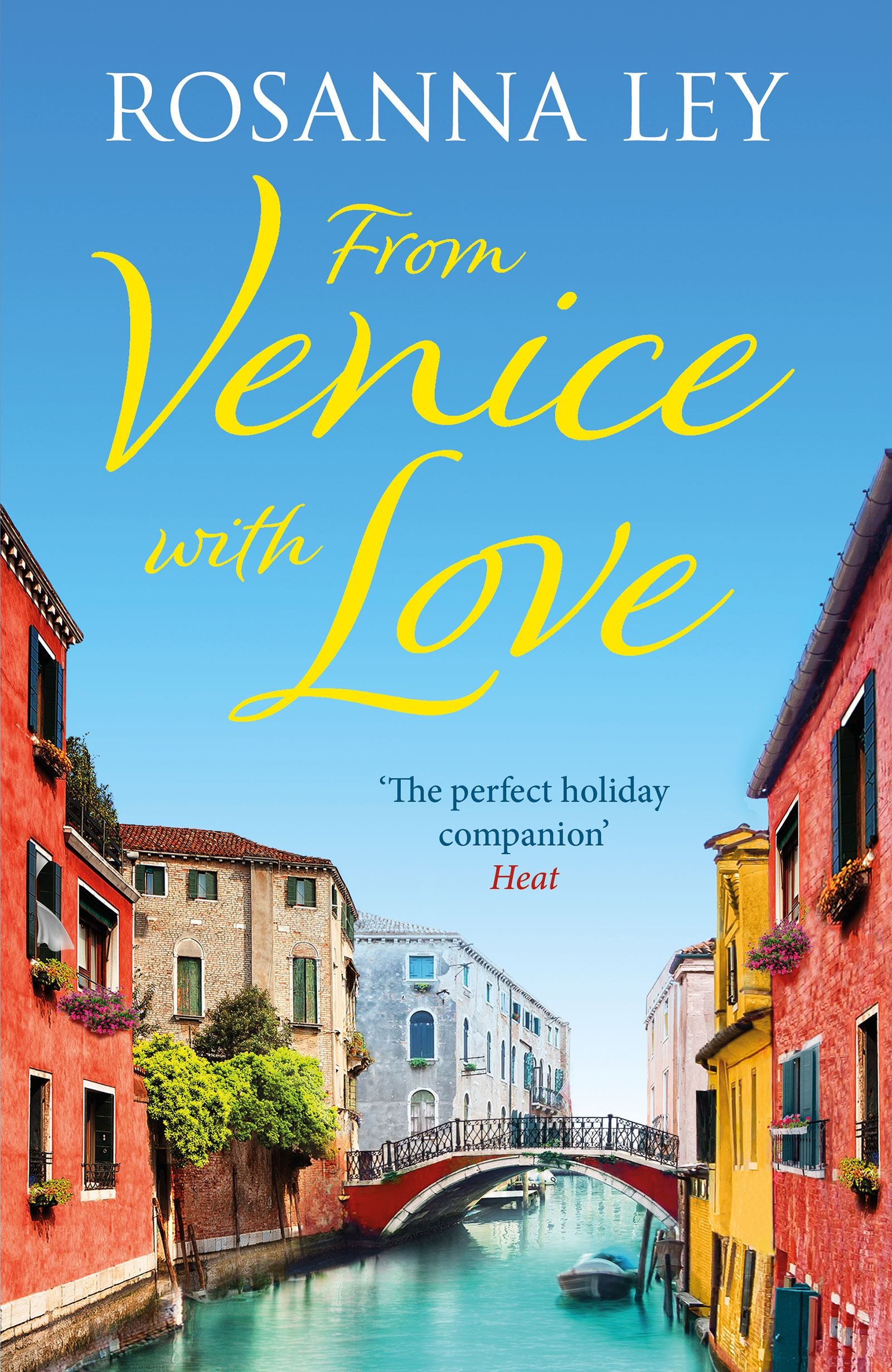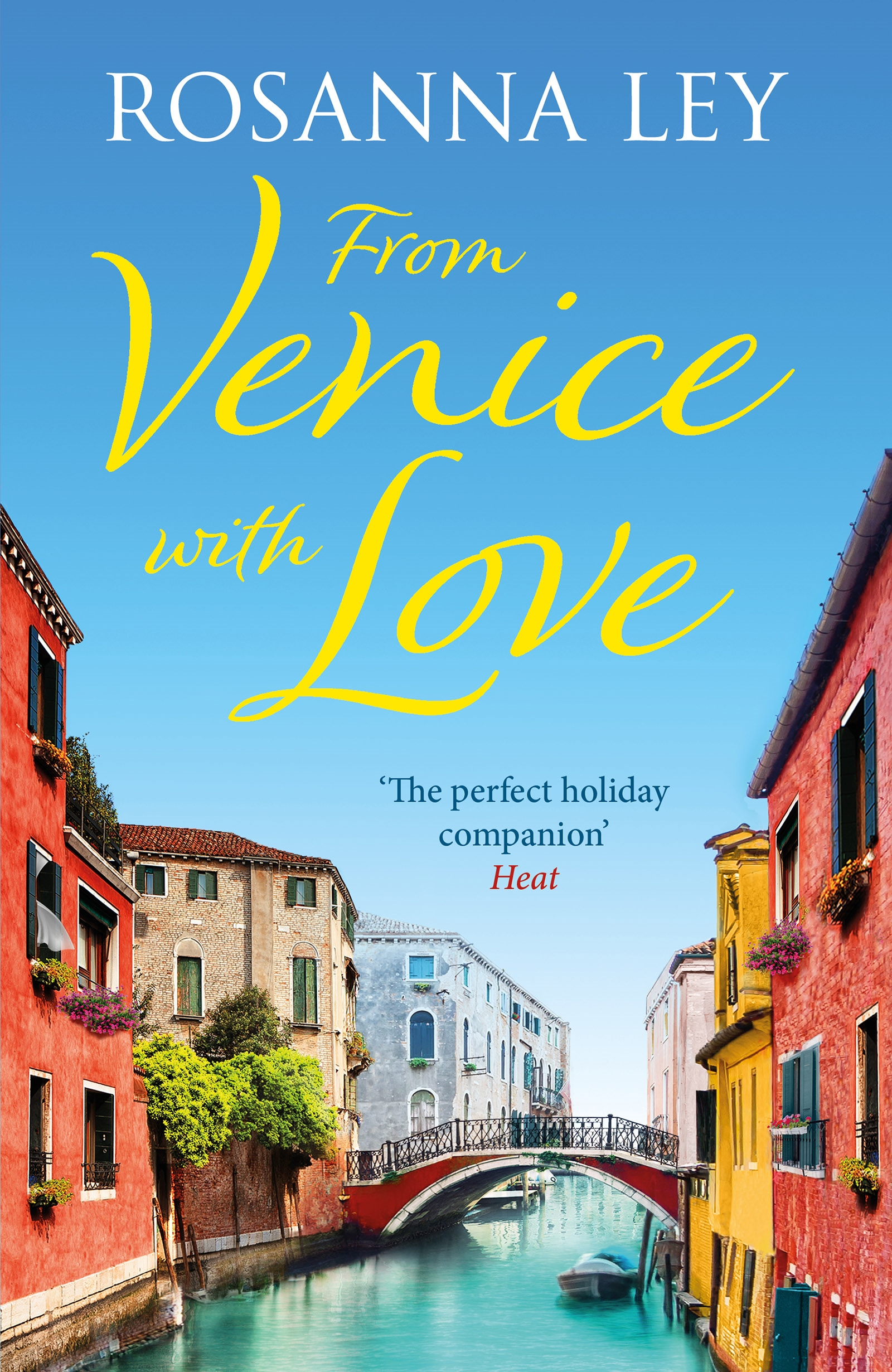 With her marriage in danger of falling apart, Joanna returns home to the beautiful but dilapidated Mulberry Farm Cottage in rural Dorset, where her sister Harriet is struggling to keep the farm afloat and cope with their eccentric mother.
When Joanna discovers a bundle of love letters in the attic, written by a watercolourist named Emmy, she is intrigued and sets out to discover Emmy's true story. Emmy's letters take Joanna to the picturesque alleyways and bridges of Lisbon, Prague, and the most romantic place of all – Venice – where a whole new magical world seems to unfold in front of her.
Meanwhile, back at Mulberry Farm Cottage, a mysterious prowler adds to Harriet's problems and interrupts her search for the perfect partner. Will she ever find true love? Where will Emmy's mesmerising pathway lead? And more importantly, will Joanna and Harriet be able to rescue the cottage and finally be able to re-discover  their sisterly bond?
The Lemon Tree Hotel
(published by Quercus – March and June 2019)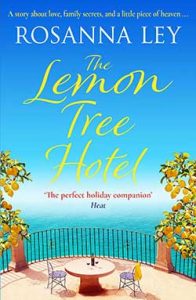 A story about love, family secrets, and a little piece of heaven . . .
In the beautiful village of Vernazza, the Mazzone family have transformed an old convent building overlooking the glamorous Italian Riviera into the elegant Lemon Tree Hotel. For Chiara, her daughter Elene and her granddaughter Isabella, the smooth running of their hotel is the driving force in their lives. But for how long can this continue? Chiara's husband Alonzo spends most of his time working away and Elene's marriage is equally rocky. Tensions between Chiara and Elene are at breaking point and it seems everyone in the family has a different idea about what kind of hotel it should be.
One day, two unexpected guests check in. The first, Dante Rossi, is a face from Chiara's past. Elene quickly realises that her mother and Dante are connected by a close bond. What exactly happened between them all those years ago? Meanwhile, Isabella is preoccupied with the second guest, a mysterious young man who seems to know a lot about the history of the old convent and the people who live here. Although drawn to him, Isabella is determined to find out his true intentions and discover the secret past of The Lemon Tree Hotel.
---
Her Mother's Secret
(published by Quercus – March and June 2018)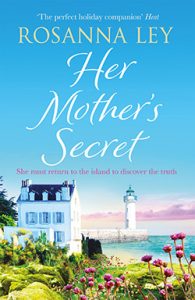 Rosanna Ley's new summer novel will take you to the heart of enchanting Brittany…
For many years Colette has avoided returning to her homeland – the magical island of Belle-Île-en-Mer in Southern Brittany – afraid to confront the painful memories she left behind. She is living on the Cornish coast when she hears about her mother Thea's failing health and realises that the time has come for her to go home.
Despite Colette's wariness, romantic Belle-Île still fascinates her. She takes on the running of her mother's flower shop and as Thea opens up to her for the first time, Colette finds herself softening and being drawn back into the landscape of her past. But can Belle-Île also be a part of her future?
What happened all those years ago and how did it cause the rift between mother and daughter? It becomes clear that the beauty of Belle-Île hides a devastating family secret – one that Colette is determined to unravel at any cost.
---
The Little Theatre by the Sea
(published by Quercus 2017)
An emotive summer read about love and starting over – set in West Dorset and  Sardinia.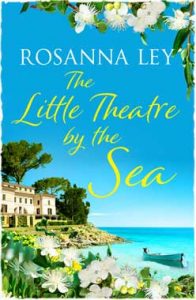 Faye has just completed her degree in interior design when she finds herself jobless and boyfriend-less. While debating what to do next she receives a phone call from her old friend Charlotte who now lives in Sardinia. When Charlotte suggests that Faye relocate for a month to house-sit, Faye wonders if a summer in sunny Sardinia might be the perfect way to relax, recharge her batteries and think about her future. But there's something more behind the sudden invitation: Charlotte's friends Marisa and Alessandro Rinaldi are looking for a designer to renovate an old theatre they own in the scenic village of Deriu. The idea certainly sounds appealing to Faye, but little does she know what she's letting herself in for if she agrees to take on the project . . .
---
Last Dance in Havana
(published by Quercus 2016)
An exotic tale of love, family and friendship set in England and Cuba.
Cuba 1958
Elisa knows Duardo is the love of her life from the moment they first dance the rumba together in downtown Havana. But Duardo is a rebel, determined to fight in Castro's army and Elisa is forced to leave behind her homeland and rebuild her life in distant England. But how can she stop longing for the warmth of Havana, when the music of the rumba still calls to her?
England, 2012
Grace isn't sure she wants the baby her husband is so desperate to have and, worst of all, she's begun to develop feelings for their best friend Theo. Theo is a Cuban born magician but even he can't make Grace's problems disappear. And is the passion Grace feels for Theo enough to risk her family's happiness?
---
The Saffron Trail
(published by Quercus May 2015)
Once there was a girl who loved saffron. She loved its secrets, its mystery, and best of all, she loved its hint of magic.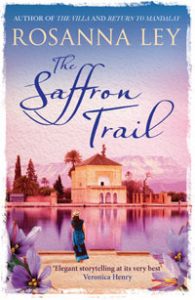 Deep in the heart of Marrakech, closeted among the colourful souks and bazaars, lies the cool tranquillity of a traditional riad. Within its high walls a small group of Europeans are learning to cook spicy Moroccan cuisine with its warm, tempting aromas. Among the group are Nell, who dreams of opening her own restaurant back in the UK and photographer Amy, who is gathering illustrative material for a cookbook and for an exhibition at the Moroccan Event being held by her gallery in Lyme Regis.
Nell is searching for a sense of direction following the death of her mother. Amy is searching for her cousin Glenn – an American draft dodger last heard of living in a hippie commune in the shadows of the Atlas Mountains. Amy and Nell join forces to enter the maze and follow the Saffron Trail.
---
Return to Mandalay
(published by Quercus May 2014)
Eva travels to the mysterious Mandalay to discover her grandfather's secret…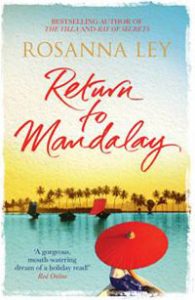 Eva Gatsby has often wondered exactly what happened to her grandfather Lawrence in Burma during the Second World War. But it is only when Eva's job as an antiques dealer requires a trip to Mandalay that Lawrence breaks his silence and asks her to return a mysterious artefact he has in his possession – a carved and decorative wooden chinthe – to its rightful owner.
As Eva arrives in Burma her mission soon proves dangerously complicated and the treasure she is guarding becomes the centre of a scandal dating from colonialism and the final Burmese dynasty and with far-reaching consequences. Caught between loyalty and integrity, Eva is determined to find the truth about her grandfather's past, her own family origins, and the red-eyed chinthe itself – enigmatic symbol of the riches of Mandalay.
---
Bay of Secrets
(published by Quercus May 2013)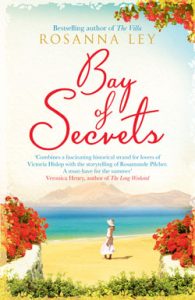 Set between England and the Spanish Canary Islands, three women discover a surprising truth about their shared pasts.
Spain 1939
Following the wishes of her parents to keep her safe during the Civil War, Julia is forced to enter a convent in Barcelona. Looking for a way to maintain her links to the outside world, she volunteers to help in a maternity clinic. But worrying adoption practices in the clinic force Sister Julia to decide how far she will go to help those placed in her care.
England 2011
Six months after her parents' shocking death, thirty-four year old journalist and jazz enthusiast Ruby Rae has finally found the strength to pack away their possessions and sell the family home. But as she does so, she unearths a devastating secret her parents, Vivien and Tom, had kept from her all her life.
---
The Villa
(published by Quercus May 2012)
Tess discovers the secrets of her mother's past in Sicily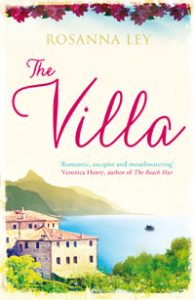 Why did Flavia Angel leave her homeland of Sicily at 23? And why has she never returned? When her daughter Tess inherits the dilapidated but beautiful Villa Sirena overlooking the bay of Cetaria, she is determined to find out. In Sicily, Tess becomes enmeshed in an old family feud and intrigued by the mystery surrounding il Tesoro – an ancient stolen treasure. She is drawn to Tonino, who creates sea glass mosaics and tells her stories of Sicilian legend and she dives in the Marine Reserve to discover Cetaria underwater. But the shadows of Sicily can be menacing and long-lasting. Who can she trust?
Back home, Tess's daughter Ginny has lost her direction and her relationship with her mother is deteriorating. Seeing this, Flavia decides it is time to pass on her precious Sicilian recipes to Tess and to tell her story which began in the summer of 1944 when Flavia discovered an injured English pilot in the countryside near her home in Cetaria.
Tess must navigate a way through the prejudices of Sicilian history, the opposition of her family's enemies, and the needs of her daughter before she can find Il Tesoro, Flavia's story and home.