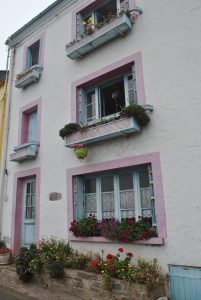 I've been drawn back into the research trip I made to Belle-ile-en-mer, Brittany, France, for 'Her Mother's Secret' by a Kindle promotion running for the month of January 2021. See here: https://amzn.to/3sgi62Y
So I thought I'd share a few of my favourite pictures…
This house overlooking the harbour in Sauzon was the inspiration for Thea's home and flower shop.
Colette has not been back to Sauzon for years and when she finally returns, it is the trigger for an emotional journey in more ways than one.
The island is full of quirky houses, wild moors and gorgeous sandy beaches.
This atmospheric lighthouse can be seen for miles. It's on the wild moorland by the rocky beaches and gave me the idea for the Old Lighthouse where Élodie lives and creates her driftwood sculptures, having collected the wood from the rocky bays nearby her home.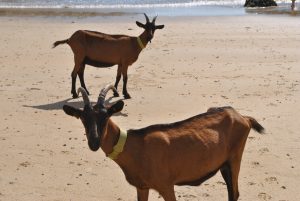 There's so much to see in Belle-ile-en-mer. Here are some goats spotted on Donnant beach!
And some beautiful sunflowers…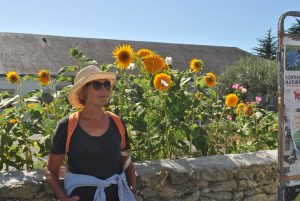 Belle-ile was the place that Claude Monet fell in love with when he painted the rocks at Port-Coton. "I am in a wonderfully wild region, with terrifying rocks and a sea of unbelievable colours; I am truly thrilled, even though it is difficult, because I had got used to painting the Channel, and I knew how to go about it, but the Atlantic Ocean is quite different." (Letter from Monet to Gustave Caillebotte).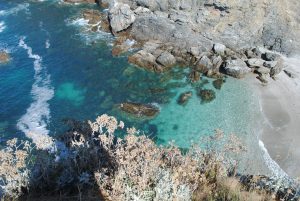 It was also home to Sarah Bernhardt for many years. It's the kind of place you can fall in love with (or the kind of place where you can fall in love).
When this pandemic is over and we're all able to travel again, I hope to go back there one day and re-visit all the haunts that I wrote about in 'Her Mother's Secret'. Until then, if you want, you can visit for just 99p 😉 https://amzn.to/3sgi62Y